Admissions
Guide to Admissions
It is the responsibility of parents to make an application for their child's primary school place. Therefore, it is not necessary to wait to receive an application form or letter in the post. You can access information and apply online or apply using a paper form. You can follow the link provided if you require more guidance.
As of 1st April Mid-year admissions are processed directly by the school (not Reception). Download and complete form. Return to the school email:admin@northwickpark.essex.sch.uk
Mid-Year Application Form Northwick Park Primary and Nursery Academy
If you would like to arrange a visit, please contact our school office to arrange an appointment.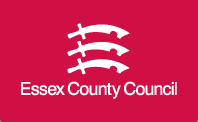 http://www.essex.gov.uk/Education-Schools/Schools/Admissions/Pages/Apply-Online.aspx
Available on the Trust page for viewing or downloading.