Admissions
Guide to Admissions
It is the responsibility of parents to make an application for their child's primary school place. Therefore it is not necessary to wait to receive an application form or letter in the post. From 13 November 2017 you can access information and apply online or apply using a paper form. You can follow the link provided if you require more guidance.
If you would like to arrange a visit, please contact our school office to arrange an appointment.
At Northwick Park Primary and Nursery Academy in the event where admissions exceed the number of places available, the following criteria is applied.
Looked afer children and previously looked after children (as defined on page 12 of the Primary Education in Essex 2018 booklet).
Child with a brother or sister attending the school or the partner Junior School.
Proximity of home to school measured by straight line distance, those living closest being given the highest priority.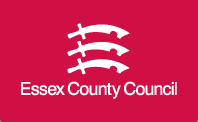 http://www.essex.gov.uk/Education-Schools/Schools/Admissions/Pages/Apply-Online.aspx