Attendance News
Attendance Newsletter November 2018
Be an Attendance HERO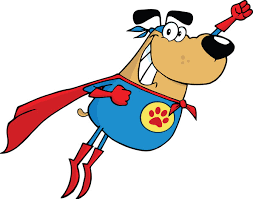 Here
Every Day
Ready
On time
Our Overall attendance is 95.9%.
This has been greatly affected by the number of term time holidays being taken. Please remember when booking holidays that we will not authorise holidays and it will appear on your child's record as an unauthorised absence. Penalty Notices will be applied for any leave of 5 days or more.
When your child misses school for any reason they miss valuable learning and this is evident in the results we see.
Reminder: When your child is ill or absent for any reason you MUST contact the school on 01268 684554 to provide an appropriate reason for absence. Absences of three days or more must be supported by medical evidence.
Attendance Week
This year Attendance week coincided with Well-being week and took place 5th- 9th November.
During this week children were encouraged to come to school every day and on time. They completed their own attendance booklet and had the opportunity to win some prizes. These ranged from stickers and pencils to Vouchers for King Fu classes. It is a great opportunity for children who may not have an excellent attendance record to shine and bring home some rewards for coming to school all week.
Punctuality - Lates
When children arrive after 8:55 they are deemed late and need to come to school via the school office. This is so Mrs Hull can make sure the children are registered properly and that the child's dinner preferences are recorded. Recently up to 45 children have been late daily and this has an impact on the children's learning because they miss early morning work that reinforces reading, spelling and maths skills.
When children arrive late they disrupt the class and the teacher may have to re-start the lesson so that the late child can catch up.
If you have a child who is continually late please try to adjust your morning routine to get to school on time.
Term time holidays – The Law
Northwick Park Primary Academy is committed to the principle that all children have the right to a suitable education and that regular school attendance is vital to enable young people to achieve their ambitions through education, training and life-long learning.
The Education (Pupil Registration) Regulations 2006 were updated and amended in 2013 (via The Education (Pupil Registration) (England) (Amendment) Regulations 2013) and make clear that Head Teachers should not grant any leave of absence during term time unless there are exceptional circumstances.
Here at Northwick Park Primary Academy we do not authorise term-time leave. Penalty Notices will be sort for any holiday of 5 days or more. Applications must be made on the forms provided at the school office and accompanied by a letter explaining why the application is thought to be exceptional.
Term time leave accounts for half of all absences at school. This year so far 568 sessions have been missed due to holidays. In a school year a child is required to be at school for 190 days (380 sessions) so the amount of time missed due to holidays is equivalent of one child missing more than one and a half years of education.
Please think carefully before booking your holidays in term time. In the first two weeks of September any leave of 3 days or more will be subject to a penalty notice.
Penalty Notices: Penalty Notices are issued by the local authority. They are £60 per parent per child if payed with a three week period. If it is not payed within 3 weeks it will go up to £120 per parent per child for a further week. If the Penalty Notice remains unpaid then the parents will be prosecuted and may be liable for a fine of up to £2000.
Is your child's attendance good?
We have a traffic light system to look at attendance.
Green Attendance of 96 – 100%
Amber Attendance of 91 – 95%
Red Attendance below 90%
If your child has attendance of less than 90% you will have received a letter from Mrs Hull.
There is still time for you to help your child improve their attendance. If they come to school every day that they are able then gradually their attendance will improve over time.
For example, if your child missed one day in the first 10 days then attendance would be 90%, after 100 days of school however that one day of absence would mean your child has 99%.