English Summer 1
Activity 1
Watch I am an African Child
Write, perform and record your own poem about yourself!
Activity 2
Find an old newspaper or magazine in your home – something not too precious! Colour in the verbs in pink, nouns in yellow and adjectives in green. If you spot adverbs, go for blue. Can you turn it into a poem?
Reading: folk tales
Activity 3
You could search for Nelson Mandela's favourite folk tales – it's currently free on Audible – but you'll need an adult to sign you up for the free trial and cancel it in 30 days!
Read the story of Anasi the Spider or watch it on YouTube!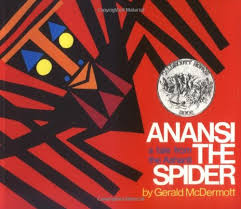 Otherwise, research traditional African stories for children – look at their illustrations
Write your own folk tale stories based on the ones you have read.
Look in books and newspapers or magazines for Year 5 spelling patterns; words with suffixes of
-cious/tious, -cial/tial, -ant/ance/ancy,
-ent/ence/ency, -able/ible, -ably/ibly.
Remember to continue to use Spelling shed!