Music Hub Help
Music home learning help
Charanga – free to access online music lessons for years 4-6
Go to charanga.com/yumu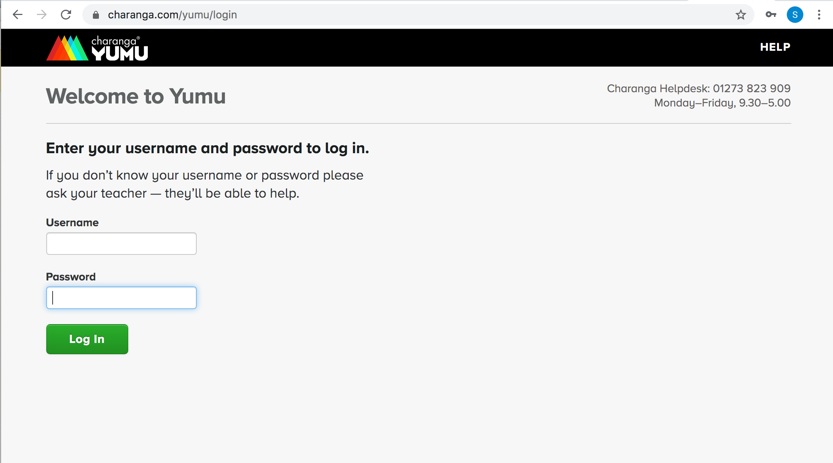 Enter your individual username (a combination of letters and numbers) and password and then log in. You shouldn't need to use the token number that is in your login details.
Once you are in the package you have two areas to explore: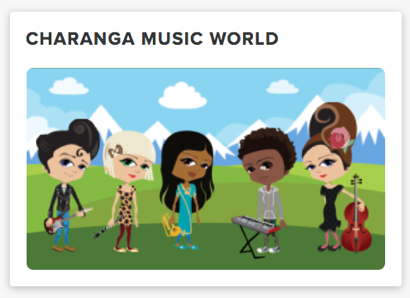 If you have an instrument at home, you can use this to follow lessons to learn the instrument. Select which instrument you want to learn and then follow the steps to do so.
Why not be creative? If you don't have a drum kit, you could set some pans or buckets up and use your hands instead of sticks.
If you have an iPad or phone, you could download a piano app and follow the piano course. You would have to think about how you watch the video and play at the same time!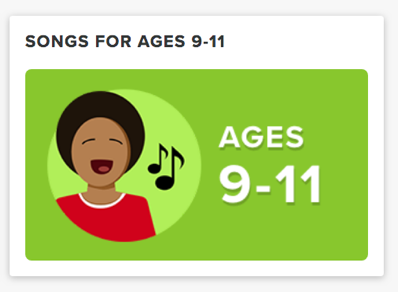 The singing area gives you access to songs you can learn to sing at home. Look through and see what you want to try!
O-Generator – free to access online music lessons for years 4-6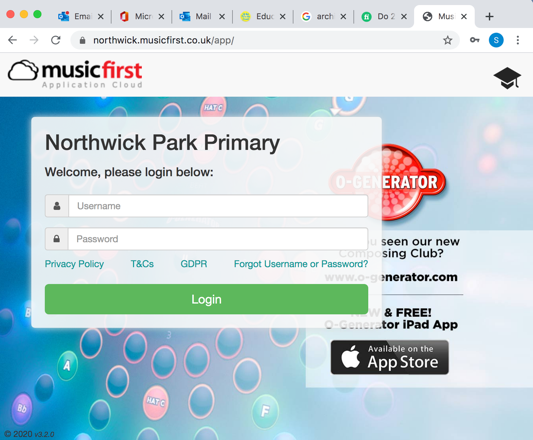 Go to northwick.musicfirst.co.uk
Enter the username
The user name is available from school but it is usually the child's first name with a capital at the start then the class.
Eg. Bob5F
If your child has another child in the class with the same name you will need to enter the first initial of the surname as a capital letter before the class.
Eg. BobG5K
If your child has a hyphen in their first name, it has been removed.
Eg.BobBill5T
Once you are into the site, click the green 'launch' button
You will need to watch some of help videos in order to understand how the o-generator works. It is a really powerful composition tool but how to use it is not obvious without first watching the videos!
Advice from O-Generator
HOME LEARNING - GETTING STARTED WITH O-GEN
To help with getting children and parents started with O-Gen we have a number of key videos and other resources available.
Once logged in via the URL pupils should watch the video that shows up the first time they log into O-Gen. It is also available in the Help Videos menu. That gives them an understanding of using O-Gen. There are then lessons which can either be set by you as a teacher or they can start on their own initiative.
On our public facing website o-generator.com there are many lessons and activities to inspire the use of O-Gen under the 'Teaching O-Generator' menu.
GETTING STARTED
Essential 1 minute video guides to help get you started straight away with O-Generator. Engaging student tasks for composition and songwriting.
Composition Templates and Themes
COMPOSING ZONE
For those who would prefer to concentrate on making their own compositions, we also have some great guidance in the 'Composing Zone'.
SOCIAL MEDIA FOR TEACHERS AND PARENTS - FaceBook
Over the coming weeks, for O-Generator users and (non users!) we will be showing how you can set homework for a class to do the lessons, set tasks and monitor work. We will suggest learning pathways, how to use with other devices such as Soundtrap or Garageband. We have set up a playlist on our FaceBook page which is an ideal place for both parents and teachers to view and show what children can be doing with O-Gen.
VIMEO CHANNEL
We are currently building playlists to give students access to task suggestions from their teacher. These playlists are ideas for both projects and using O-Generator. We will email out to teachers when these are ready.
WEBINAR
We have a number of webinars coming up that show teachers how to use O-Generator.
The next is on Thursday 9th April at 2.30pm
To register please use this link.