Previous Update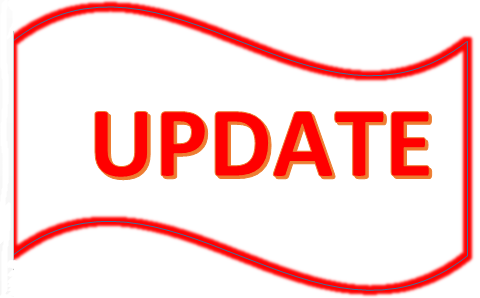 NOVEMBER 21
RECEPTION
We have had a very exciting half term in Reception. We had a fantastic Dinosaur Week and a special visitor brought his 'Dinosaur Dome' for us to experience. It was a 3D show all about what the dinosaurs would have looked like and where they lived. The children really enjoyed it.
Also, this half term we have also been learning all about 'People Who Help Us' and we have learnt to appreciate the important jobs the people in our lives do.
The Reception children are very excited for their Christmas Concert and have been practising the songs every day in school. We have sent the words home so please encourage them to practise.
YEAR ONE
So far this half term, Year 1 have enjoyed learning about Florence Nightingale and the tremendous work she did transforming our hospitals and nursing in the 1800's. Year 1 even had a visit from Florence herself, who showed us how she and other nurses cared for the wounded soldiers and cleaned the hospitals.
In PE, Year 1 have been participating in yoga and have really enjoyed learning all the different yoga poses. They have been learning how to create their own yoga sequences related to different animal poses.
Over the next few weeks, Year 1 will learn about Mary Seacole and will be preparing for the excitement of Christmas and our Christmas concert!
YEAR TWO
Since half term, Year 2 have studied a new topic on the Great Fire of London. We have also learnt about the Great Plague and how people coped with it in the past. We had a special visit from the KIT Theatre Group where we met Annie Farriner and Professor Memo.
We wrote postcards to Thomas Farriner and sent them in a time machine! We remembered the soldiers and commemorated Remembrance Day by writing a poem and making our own poppies.
YEAR THREE
What an exciting half term Year 3 will be having. They received an email from Sven the toymaker, who needed help designing and making toys for children around the world. The children were very excited and eager to help Sven. They have been evaluating toys and will be designing them for specific children after receiving the design briefs from Sven.
In PE we have been working on improving our fitness, by performing a range of exercises. Our disco was amazing and the teachers were very impressed with the children's dance moves.
YEAR FOUR
To be or not to be? That is the question! That's right, during our English unit, Year 4 have been researching William Shakespeare. The children have enjoyed learning all about his life. They have then looked closely at one of his famous plays: A Midsummer Night's Dream. We are now preparing to have a Shakespeare Day where we will be making play posters, taking part in drama activities and many more exciting things.
YEAR FIVE
On the 16th November, we had an indoor planetarium visit at school. It was an enjoyable afternoon as we got to go inside and witness the universe all around us. A man named Peter spoke to us about the planets in our solar system and about the different stars we see in the sky. We were able to ask lots of questions which supported our understanding.
YEAR SIX
Year Six have had a brilliant start to the second half of autumn term. It has been pleasing to witness their maturity and independence developing as they settle into their final year of primary school.
After much anticipation, World War Two day was a huge success – the children fully embraced the immersive experience and gained a valuable insight into life during Operation Pied Piper. At the end of the day, every child gave a sigh of relief that the teachers no longer use a cane! They used their mathematical skills to understand the value and notation of old English money and really enjoyed using a fountain pen and inkwell – sorry about the mess!
As a year group, we have explored the theme of 'One Kind Word' during Anti-Bullying Week, 2021. The children enjoyed broadening their vocabulary to compliment one another.
Thank you to everybody that has returned their Harry Potter permission slips, the children are really looking forward to experiencing the tour. We look forward to seeing you at your child's parent consultation.
YOUNG CARERS
At Northwick Park Academy, we are committed to ensuring that all students who are young carers are identified and supported effectively. If you think your child might be a young carer please contact our Young Carers Operational Lead, Mrs L Cooper by email at LCooper@northwickpark.essex.sch.uk. Any information given to her will be treated sensitively and no information will be shared without your knowledge.
HALF TERMLY AWARDS
Our year group stars for the first half of term are below. They have all been presented with a book.
Nursery Skylar B
Reception Hannalee M
Year 1 Arlo S
Year 2 Ellesse W
Year 3 Sonnie T
Year 4 Keilan P
Year 5 Ava A
Year 6 Jace M
Congratulations to all of them.
FOOTBALL
The school team and the girls team have both been in action since half term. The school team have played a match and in a festival in Basildon. They continue to improve and this week beat a strong team from Lubbins Park 9 – 3.
The girls team enjoyed a really competitive match against Thundersley which finished in a 3 all draw.
RUGBY
The Year 3 and Year 4 children who have been attending Tag Rugby Club this year participated in a skills development festival at Deanes. They performed and behaved really well and their coaches Mr Henderson and Mr Ridley were incredibly proud of them.
INFORMATION MEETINGS
Thank you to all the parents that were able to join Mrs Smith and myself for one of the Year 2 phonics meetings and Mrs Hyde for the Year Five relationship sessions. I hope you found the sessions informative.
DISCOS
What fun we have been having whilst raising lots of money! Thank you to our school council for organising these events and to all the staff for giving up their time to help run these exciting events.
POPPIES
Kendal M and Maddy H represented the school beautifully whilst laying a wreath on behalf of the school on Remembrance Day. I am sure you agree that the poppies made of recycled materials look beautiful displayed on the school gates.
CHILDREN IN NEED
Amazing effort from staff and children as we all 'dressed in fancy dress' whilst raising just under £500 for this wonderful cause.
CHRISTMAS TREE FESTIVAL
Our lockdown Christmas tree was displayed at the Christmas Tree Festival at St Nicholas Church this weekend. Thank you to Mrs Clare who coordinated the childrens work. The tree will be displayed as our 'Christmas Giving Tree' in the foyer.
DIARY DATES FOR DECEMBER
Monday 6th December
Post Box opens
Raffle tickets go on sale
9.15 – 9.45 2G Christmas singing
10.00 – 10.30 2L Christmas singing
11.00 – 11.30 2D Christmas singing
2.15 RM Christmas singing
Tuesday 7th December
1.30 – 6.00 Y4, 5 + R Parent Consultations
Wednesday 8th December
9.15 – 9.45 1CR Christmas singing
10.00 – 10.30 1L Christmas singing
11.30 – 12.00 1F Christmas singing
2.15 RA Christmas singing
Thursday 9th December
9.30 – 10.00 RK Christmas singing
1.30 – 5.30 Y1,2,3 + 6 Parent Consultations
Friday 10th December Christmas jumper day
Monday 13th December
KS2 (Years 3 - 6) Christmas dinner
Nursery pm group Christmas dinner
KS2 Santa run
Tuesday 14th December
KS1 Christmas dinner
Nursery am group Christmas dinner
Daycare Christmas dinner
Nursery, YR + KS1 Santa run
Wednesday 15th December
YR, 1+2 Parties
Thursday 16th December
Y1 + Y2 to St Nicholas – Christingle at St Nicholas Church
Y3, 4, 5 + 6 Parties
Last day for Nursery children
Friday 17th December School closes at normal times for YR – Y6
BUSY BEARS AT CHRISTMAS
Busy Bears will close at 6.00pm on Wednesday 22nd December and will RE-OPEN at 7.15am on Tuesday 4th January 2021.