Previous Update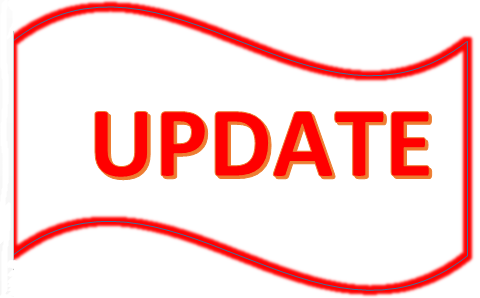 Northwick Park Primary Academy Sept/Oct 2020
SECONDARY SCHOOL ADMISSIONS
The new secondary school admission round opened on Friday 11th September 2020, for parents of current Year 6 children to apply for a secondary school (Year 7) place for September 2021. The statutory national closing date for applications is 31st October 2020. Applications can be made online via
YEAR 6 MENTORS
As part of our pastoral support programme, all our Year Six pupils have a member of staff assigned to them as a mentor for the year. There was great excitement as the 'pairings' were revealed last week!
MACMILLAN FUNDRAISING
Thank you for supporting this worthwhile cause and your generosity in raising over £400.
BIKE PERMITS
Twenty six children applied to use the cycle rack and, on receipt of their signed agreement, are now able to use the cycle rack.
CLASS PHOTOS
Any children who were absent on the 22th Sept will have their individual photograph taken in November when the nursery and daycare children are photographed.
YEAR 2 SCIENCE DAY
Last Friday Year 2 had Science Day! Throughout the day children were investigating the properties of materials to see if they were transparent, translucent and waterproof. They had to decide which material was best to make a tent.
REVEREND MARION
This week Reverend Marion came into visit Year 2 to talk about the church and discuss many features and objects that we might see inside a church. The children thoroughly enjoyed the afternoon.
ANTI-BULLYING ASSEMBLY
Last week the pupils in KS2 watched The Big Anti-Bullying Assembly 2020 put together by The Diana Award and Nationwide. The assembly was watched by primary school students all over the UK and its aim was to remind everyone of the need for mutual respect in our schools and communities. They heard from a host of famous faces on why it's so important to stand up to bullying behaviour.
On the school website in the wellbeing section on the parents and carers page you can find a Parent's Guide to Anti-Bullying that accompanies the assembly.
WORLD WAR 2 DAY
During World War Two Day, 'History Off The Page' visited Year Six to deliver a fantastic role-play session. The children played the roles of evacuees during 'Operation Pied Piper' and attended a World War Two classroom where they learnt about old money, rationing, war precautions and how to write with a dip pen and blotting paper. The children enjoyed learning about the difference between schooling during World War Two and the modern day! The lessons were reinforced during the afternoon session where the children visited local village shops including a dairy, a butcher and a green grocer to fulfil a shopping list whilst using ration books and paid with pounds, shillings and pence. The day was completed with a riveting World War Two story about the Battle of Britain which everyone thoroughly enjoyed!
HARVEST
Please continue to send in your donations of non-perishable food items. We are accepting donations up until Friday 16th October.
VENTILATION
Please make sure your child has a jumper/ cardigan in school everyday. We have to leave some doors and windows open to ensure adequate ventilation in the classrooms.
DIARY DATES
October
Mon 19th – Thur 23rd Parent Consultations for Y1 – Y6
Wed 21st Oct/Thur 22nd Oct Year 2 Big Box Days
Mon 9th Nov Y1 Disco 2.55 – 4.10
Tue 10th Nov Y3 Disco 2.40 – 3.55
Thur 12th Nov Y5 Disco 2.40 – 3.55
November
Fri 13th Nov Children in Need (details to follow)
Mon 16th Nov Y6 Disco 2.30 – 3.45
Tue 17th Nov Y4 Disco 2.40 – 3.55
Wed 18th Nov Y2 Disco 2.55 – 4.10
Thur 19th Nov YR Disco 2.45 – 4.00
Mon 23rd Nov/Tue 24th Nov Influenza Vaccinations
TRAINING DAYS
The school will be closed for training on:
Thur 26th Nov
Fri 27th Nov
Thur 6th May
Fri 18th June
Mon 21st June
(Busy Bears Open as usual)
HALF TERM - MON 26th OCT to FRI 30th OCT
Busy Bears Open as usual.
School re-opens Monday 2nd November.
ADVANCE NOTICE – BUSY BEARS AT CHRISTMAS
Busy Bears will close at 6.00pm on Wednesday 23rd December and will RE-OPEN at 7.15am on Monday 4th January 2021.