Update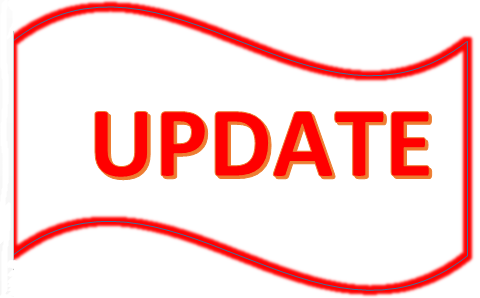 YEAR 6 LINDY HOP
As part of their history topic on World War 2, Year 6 have been working with the Mushroom Theatre Company to learn the 'Lindy Hop'. They are incredibly enthusiastic and really enjoying their sessions.
HALF TERM AWARD WINNERS
Our award winners for last half term were:-
Nursery - Jaxon B
Reception - Jacoby H
Year 1 - Alfie C
Year 2 - Lainey J
Year 3 - Reggie H
Year 4 - Kai G
Year 5 - Callum W
Year 6 - Jessica F
Well done to all of them.
MUGA
We are so fortunate to have our Multi Use Game Area (MUGA) that the children can enjoy using all year round. Over half term, floodlights were installed which mean when we are allowed to, we will be able to play football matches after school during the winter months and Busy Bears will be able to play outside in the late afternoon.
YEAR 2 SELF-ISOLATION
Well done to the children who spent time at home isolating before half term. They continued to work hard and complete their home learning. The teachers enjoyed receiving messages on Purple Mash and responding to the work sent to them. Year 2, you really were superstars, well done.
YEAR ONE HEROES DAY
On Friday 6th November, Year 1 enjoyed a spectacular day engaging in hero activities. We all looked fantastic, as we dressed up as our favourite heroes to celebrate all the wonderful service people who help us every day. We experienced everyday roles of some of the key workers within our community and had loads of fun racing to save people, solving mysteries and working as a team.
BLACK HISTORY MONTH
As part of our celebrations of Black History Month in Year 6, children were lucky enough to welcome a Year 7 pupil from Sweyne Park to Northwick and thoroughly enjoyed taking part in a talk with her about the origins of this celebration. The afternoon session provided a fantastic opportunity for all members of Year 6 to recognise the outstanding contributions people of African and Caribbean descent have made (and are still making) to our current world. The children enjoyed learning about many famous figures such as: Mary Seacole; George Washington Carver; Ruby Bridges and Rosa Parks. They left with a sense of humility and empowerment to help be part of a future where we can combat racism and discrimination.
BIG-BOX DAYS
Year 2 returned to school after half term as designers and builders to create their very own City of London. Using big boxes, paper, paint and a lot of masking tape, each team created a famous landmark. It was a fun and creative couple of days and the results were amazing. You can see all the photos on the school's Facebook page.
BBC SYMPHONY ORCHESTRA
Our Year 4 pupils have all had a Zoom meeting with a member of the BBC Symphony Orchestra. We met Michael Atkinson who plays the cello and Anita Langridge, a double bass player who spoke to the children about what it is like to be a professional musician. They led the classes through some warm ups, played their instruments and taught everyone how to conduct a piece of music. We would like to thank Michael, Anita and the BBC for giving us such a wonderful experience.
HARVEST FESTIVAL
Thank you for all your generous Harvest Festival donations. Please see the letter we received.
"Dear Mrs Lane, staff and students,
Thank you so much for your wonderful food donation, we do appreciate your help and support of our charity. We are providing approximately 50 food parcels every week to individuals, couples and families. The demand for our services has increased significantly and your donation will help us to continue to provide help and support to the local community.
We have had a busy year, and we have been able to continue our counselling service on the telephone. However, we are now able to provide services for young people within the Government guidelines.
All of our services are provided free of charge so we rely on donations to help us continue helping young people and families.
Thank you again."
DIARY DATES
Monday 9th November
Y1 Disco 2.55 – 4.10
Tuesday 10th November
Y3 Disco 2.40 – 3.55
Thursday 12th November
Y5 Disco 2.40 – 3.55
Friday 13th November
Children in Need
Monday 16th November
Y6 Disco 2.25 – 3.45
Tuesday 17th November
Y4 Disco 2.40 – 3.55
Wednesday 18th November
Y2 Disco 2.55 – 4.10
Thursday 19th November
YR Disco 2.45 – 4.00
Wednesday 25th November
Birthday Celebration Afternoon
Monday 7th December
Raffle tickets go on sale
Friday 11th December
Xmas Decoration morning
Xmas Jumper day
Monday 14th December
Y1 Xmas party
Y2 Xmas party
Y3 Xmas party
Y4 Xmas party
Tuesday 15th December
Reception Nursery and day care Xmas Lunch
Wednesday 16th December
Nursery parties
Y5 Xmas party
Y6 Xmas party
Thursday 17th December
Y1-Y6 Xmas lunch
3.30 Nursery closes
YR Xmas party
Friday 18th December
Year group raffles
School closes at 1.30 p.m.
Busy Bears open
Friday 18th December
Monday 21st December
Tuesday 22nd December
Wednesday 23rd December