Update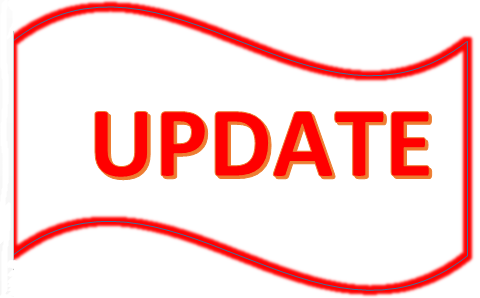 In Reception, the children have been getting extremely excited for Christmas! Each class enjoyed practising and performing Christmas carols for their parents, we have also enjoyed making lots of Christmas crafts with our friends to take home and to decorate the classrooms with. We especially enjoyed making repeating pattern paper chains.
We have been reflecting on how much work we have done since starting school and how grown up we are! We have been looking back at how we wrote our name when we started and comparing it to what it's like now; we are very proud of ourselves!
YEAR 1
This term, Year 1 have learnt about Mary Seacole and how she opened up the British Hotel to treat injured soldiers, after emigrating from Jamaica during the Crimean War.
Year 1 have had a great time preparing for Christmas over the last few weeks. They thoroughly enjoyed rehearsing and performing their Christmas songs and making their Christmas decorations.
Next term, Year 1 will be learning about 'Polar Explorer's' and looking at different animals in their natural habitat. We will also be reading the story 'Lost and Found' which will be our focus in English and topic.
YEAR 2
In Year 2, we have been busy learning lots of new Christmas songs which we performed to our parents on zoom. We sang beautifully and remembered all the actions. We have also been improving our cutting and art skills as we made our Christmas cards and calendars. We used a simple mechanism for our Christmas cards to enable our Santa to move.
In ICT we have been improving our mouse control by creating artwork inspired by artist such as Mondrian, Seurat and William Morris.
YEAR 3
Year 3 had a great time recording their Christmas video. Make sure you go to the school website and watch it. What an exciting half term we have had helping Sven to design and make toys for children around the world. We have had a fantastic time researching old and new toys and laughing at some of the toys our teachers played with when they were younger. We had a blast at the Santa Run as we zoomed past our teachers and loved our hot chocolate in the Forest School area. We hope you have a great Christmas, relax and enjoy time with your loved ones. Merry Christmas.
YEAR 4
Year 4 have had an action-packed couple of weeks. Our PSHE topic, this half term, was all about looking after ourselves and protecting others. Therefore, we were extremely lucky to have a visit from Vicki who works for Burch First Aid. We were trained in basic first aid and learned how to perform CPR, put somebody into a recovery position, help someone if they are choking and treat burns and bleeds. We had so much fun!
We also had a fantastic time recording our Christmas video. We have been working extremely and are so proud of our finished product. Please check out our video on the Northwick Park website to find out what Christmas means to us.
Finally, to finish off our topic in Combined Studies, we had a carnival at school. We tasted different food from Brazil, created a composition and danced to Samba music, made carnival inspired headdresses and created a piece of work inspired by Patricia Brazil. We completed the day by having our own carnival through the corridors of our school.
YEAR 5
Year 5 have enjoyed concluding their Space topic with a big design and technology project. We have transformed shoe boxes and created mod-roc planets to build our own universes. It's been messy but fun, we can't wait to access mod-roc again for future projects.
We also loved singing and acting to create our Christmas video, we hope you enjoyed watching it too.
YEAR 6
The last few weeks have been really exciting in Year Six! The children were given the opportunity to demonstrate the progress that they have made since beginning their journey in September, rising to the challenge with great determination and resilience. Every adult is extremely proud, and we applaud them for their valiant effort.
Continued excellent behaviour resulted in every Year Six child being rewarded with an unexpected, complimentary outing to the cinema to see Encanto - the children loved their drinks and snacks and had a fabulous time!
After much anticipation, Christmas preparations began! The children thoroughly enjoyed creating their Christmas hoop, New Year calendars, cards and a variety of decorations. Finally, the Santa Run and Christmas Grotto was a great success - we had a jolly old sing along whilst sipping hot chocolate!
BUSY BEARS AT CHRISTMAS
Busy Bears will close at 6.00pm on Wednesday 22nd December and will RE-OPEN at 7.15am on Tuesday 4th January 2021.
CHRISTMAS HOLIDAY
School closes 17th December usual times
Busy Bears hours
Monday 20th Dec 7.15am – 6.00pm
Tuesday 24th Dec 7.15am – 6.00pm
Wednesday 22nd Dec 7.15am – 6.00pm
School Re-opens Tuesday 4th January.
NURSERY RE-OPENS THURSDAY 6TH JANUARY.
TRAINING DAYS
The school will be closed for training on:
Fri 17th June
Mon 20th June
(Busy Bears Open as usual)