Update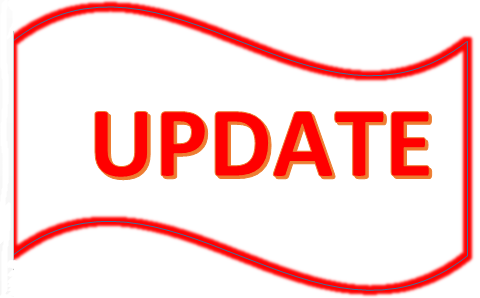 NOVEMBER 2020
DISCO
What fun all the children had as well as raising over £1,000 to pay for the children's Christmas events.
YEAR 2 GREAT FIRE OF LONDON VISITOR
Year 2 were visited by relatives of Thomas Farriner (the baker in Pudding Lane where the Great Fire of London started). They participated in an interactive day about the events during this momentous occasion in London's history.
CHILDREN IN NEED
We raised money for 'Children in Need' on Friday 13th November. The children and staff were all very comfortable coming to school for the day in their pyjamas. We raised over £500 which will go directly to the charity. Well done to all who contributed to this worthy cause.
CHEERLEADING COMPETITION
A group of Year 5 cheerleaders participated in a virtual competition at Deanes School. They won the Key Stage 2 competition and will now go on to represent Castle Point and Rochford at the County Finals in March.
GO NORTHWICK!!!
RECEPTION SELF ISOLATION
We were delighted to see our Reception children and staff back today. Well done for completing all your 'home learning' activities while you were at home. The teachers really enjoyed receiving all your work.
YEAR 5 NATURE PROJECT
Year 5 have been working on a nature friendly project in order to transform an area of outside space into a 'Wellbeing Garden' for all year groups to enjoy. The children have helped to clear the area, make bug hotels and bird feeders and look forward to planting trees and flowers in the next few weeks.
YEAR 2 FIREMAN VISIT
Year 2 enjoyed a visit from a local fireman. He talked about fire safety and also about the history of the Fire Brigade. Year 2 got the opportunity to create a bucket chain on the playground to put out an imaginary fire.
BIRTHDAYS
What fun we all had celebrating children and staff birthdays this week. A special thank you to the kitchen for providing the food and the staff who wrapped the presents.
STARTING SCHOOL IN SEPTEMBER 2021
Applications for places in reception are now open. Please apply by January 15th at
DIARY DATES
Tue 1st Dec - Santa Run – Nursery, YR, Y1 + 2
Wed 2nd Dec - Santa Run – Y3, 4, 5 + 6
Mon 7th Dec - Raffle tickets go on sale
Fri 11th Dec - Xmas Jumper day
Mon 14th Dec - Y1 Xmas party
Y2 Xmas party
Y3 Xmas party
Y4 Xmas party
Tue 15th Dec Reception Nursery and day care Xmas Lunch
Wed 16th Dec Nursery parties
Y5 Xmas party
Y6 Xmas party
Thur 17th Dec Y1-Y6 Xmas lunch
3.30 Nursery closes
YR Xmas party
Fri 18th Dec Year group raffles
School closes at 1.30 p.m.
BUSY BEARS OPEN
Friday 18th December
Monday 21st December
Tuesday 22nd December
Wednesday 23rd December