Update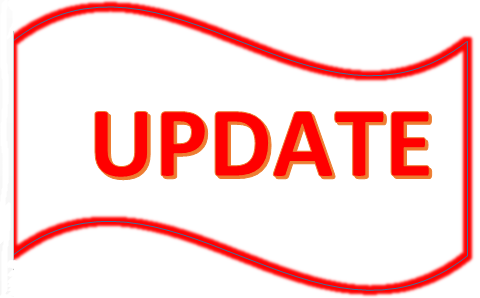 May 2021
YR LEARNING
This half term, Reception have been focusing on their key skills and how to move our learning forward. We have been exploring the children's individual interests during our afternoon sessions. We have had many exciting opportunities to learn about a range of topics including space, dinosaurs and growth. The children have been learning about music and the different ways to play musical instruments. We have been physical during our PE sessions and have been developing our ball skills. We have been trying to become independent in logging on to Purple Mash during our ICT sessions. This has proven difficult for some but we are preserving like the persevering parrot the children aspire to be in class.
Y1 MINIBEASTS
Year One children have continued to enjoy their Minibeasts topic, writing our very own stories about PT Flea's Minibeast circus, then filming puppet shows based on these. We have made our very own clay minibeasts that we have painted with careful details. We have made insect hotels, thinking about what our chosen minibeast needs in its home. We are also looking forward to our Sports Day next half term and have been practising hard for our races!
Y2 ATHLETICS
This half term, Year 2 have been very active in PE learning new skills in Athletics. We now understand how to use our body effectively to perform skills such as throwing, jumping and sprinting. We continued our topic 'Let's get muddy' and have been learning about food chains and why some species became extinct. After half term, we will start our new topic 'How does your garden grow?'. We will be learning about what a plant needs to survive and the children will have the opportunity to plant different types of seeds. We are really looking forward to our Year 2 Sports Day, where the children will participate in a variety of different events.
Y3 TRADITIONAL TALES
This half-term, the children of year 3 have been reading and listening to traditional tales from all over the world! We created dance motifs for some of our favourite stories and performed them on stage for the rest of the year group! In science, we have been learning about light and shadows. We have created beautiful silhouette art using oil pastels and card. In topic, we have continued to learn about rivers and created a piece of art using paints, watercolours or pastels!
Y4 SCI-FI
Year 4 have continued enjoying their Sci-fi unit in English lessons. Amazing stories are being written by each child; and some of us have explored making video diary entries as if we were on the moon, Pandora. In science, we've been identifying and classifying living things, discovering various ways of sorting them, such as in Venn, Carroll and branching diagrams. We created a life size branching diagram outdoors to sort ourselves into different groups. Also, in PSHE we've had some brilliant discussions about diversity in the UK and how important it is.
Y5 AFRICA
Year 5 have continued working through their Africa topic this half term. They have created beautiful savanna sunsets using watercolours, and overlaid these with silhouettes of animals and trees to create striking pieces. They have also held a 'Water Warriors Day' in support of Water Aid. The children wore blue, shared some cake and participated in water themed activities within their lessons. After learning about the many countries living without clean water, they wrote to Mrs Lane asking to hold a fundraising event to help the poor and sick families get clean water. All money donated has been sent to Water Aid, on behalf of Year 5.
Y6 HARRY POTTER
This half term, Year 6 have continued to enjoy exploring a multitude of Harry Potter themed art and literature. They have investigated the artist Andy Warhol, creating their own Harry Potter pop art. Additionally, they have also studied Van Gogh, focussing on his representation of weather elements within Starry Night, producing their own with a Hogwarts twist. During our Science lessons, the children have been exploring evidence of evolution in humans and have been learning about how living things can be sorted by their genus and species. Within our P.S.H.E lessons, we have been focussing on the characteristics of healthy and unhealthy relationships. In small groups, children have been enjoying sharing a variety of scenarios and discussing their opinions on a range of subject matters. We have then moved on to discussing our body's natural warning signs to danger and who/ how we can seek support. Next half term, we are looking forward to exploring Ancient Greece.
DANCE FESTIVAL
Congratulations to our Year 6 dancers and Year 5 cheerleaders who participated in a 'virtual dance' festival this week. They were then rewarded with a McDonalds lunch. Their brilliant performances can be viewed on the school website.
LETS COUNT! COMPETITION 2021
The whole school entered in a census counting competition. All the classes participated in 'counting birds' in different areas of the school ground. Photographs of our work were entered and we come Runners Up in the East of England. Well done everyone!
DATES FOR YOUR DIARY (Details to follow)
Mon 31st May to Fri 4th June - School closed for half term
Busy Bears open Tuesday – Friday
Mon 7th June to Fri 11th June - Year 1 and 2 'Lets get outdoors week'
Thur 10th June - Class photos (School uniform to be worn)
Mon 14th June to Thur 17th June - Year 3 and 4 'Lets get outdoors week'
Fri 18th June and Mon 21st June - School closed for staff training
Nursery open
Busy Bears Holiday Club open 7.15am – 6.00pm
Tue 22nd June to Fri 25th June - Year 5 'Lets get outdoors week'
Wed 23rd June - YR, Y1, Y2 Mobile Farm visit
Fri 16th July - Year Six Leavers Assembly (Time to be confirmed)
School closes for the Summer holidays
Thur 2nd Sept - Children in Year 1 – Year 6 return to school
Mon 13th Sept - Nursery and Reception children start