Wellbeing Christmas Calendar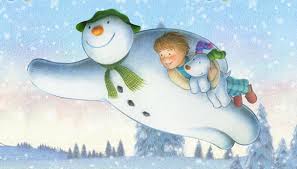 Children are encouraged to learn about and practise kindness this December with The SnowmanTM and The Snowdog new kindness calendar. Times have been challenging this year, and we have all had to cope with a lot of changes to our lives.
The British Red Cross is dedicated to helping create resilient communities, being kind and connected is an important part of resilience. They have a new kindness calendar featuring The SnowmanTM and The Snowdog in partnership with Snowdog Enterprises Ltd helps children see the power and strength of kindness and friendship in supporting themselves and others in overcoming challenges and changes.
HOW TO USE THE PACK
You can use the blank kindness calendar and supporting activity sheets in this pack, featuring the SnowmanTM and Snowdog, with children aged 5 to 11 to encourage daily acts of kindness and further explore topics relating to kindness and friendship. Each activity contains step by step instructions. You can print out the sheets to complete independently. Or incorporate the activity ideas into your own daily routine featuring our friends The SnowmanTM and The Snowdog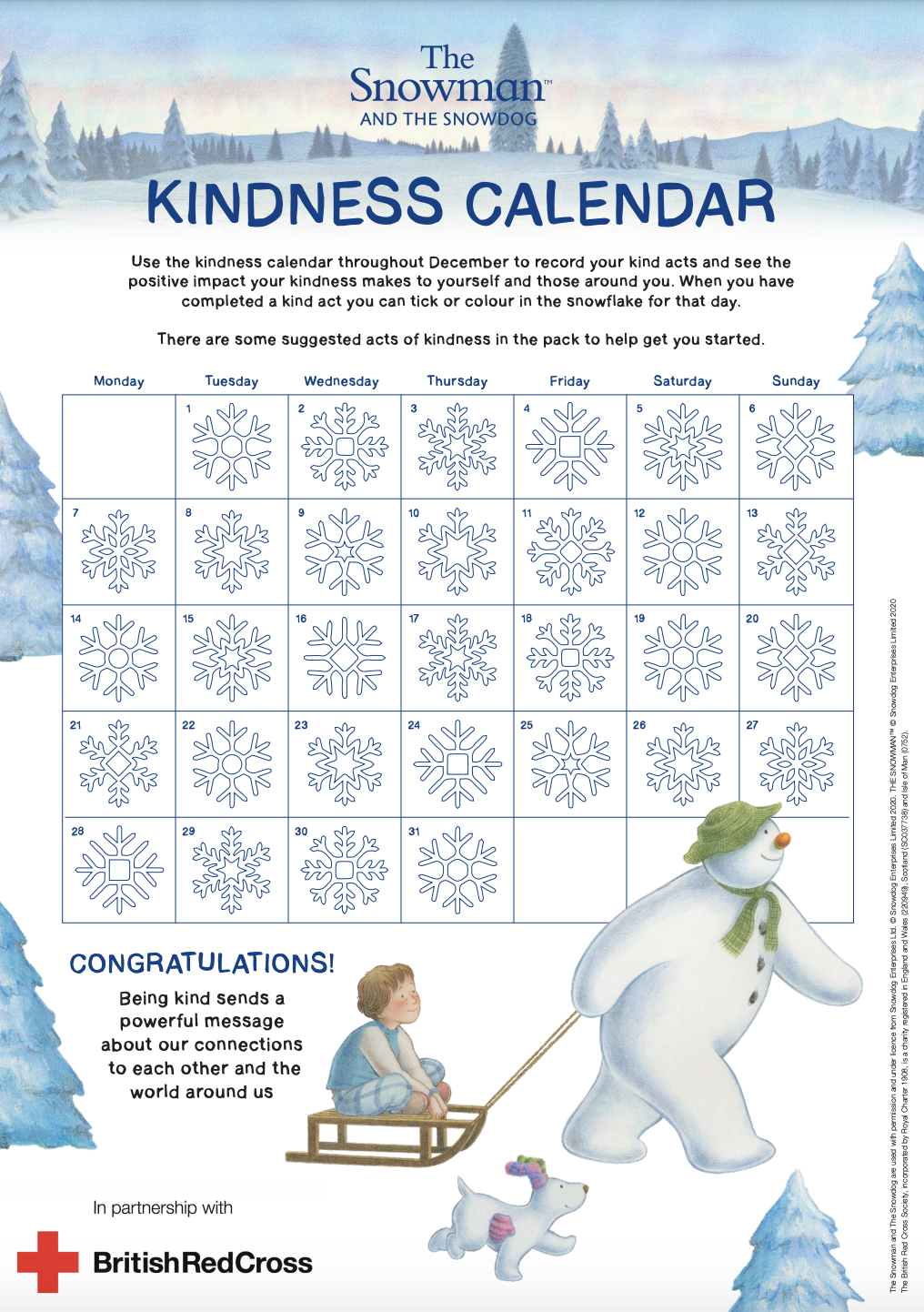 What can you do to be kind?
Make a gift for a loved one
Help with jobs around the house
Donate unwanted toys/clothes to charity
Play a game with a brother or sister
Hug your mum or dad
Share a kind thought with your family or class friends
These are just some ideas that your child could do for their calendar. The children need to colour a snowflake each day when they have completed a kind act.
The children will be given their calendar on Monday 30th November ready to start on the 1st December.
The calendar needs to be brought back the first week after the Christmas holidays and they will receive a certificate for their brilliant kindness.
Here is the link for The British Red Cross for more information
Good luck and we look forward to seeing what you have been doing to be kind.
Mrs K John and the Wellbeing Team.