Year 6 Revison Homework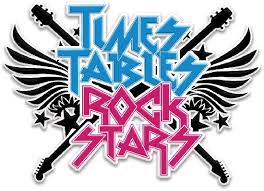 In either paper form or online, Times Tables Rock Stars is a carefully sequenced programme of daily times tables practice.
Each week concentrates on a different times table, with a recommended consolidation week for rehearsing the tables that have recently been practised every third week or so.
This format has very successfully boosted times tables recall speed for hundreds of thousands of pupils over the last 8 years in over 12,000 schools - both primary and secondary - worldwide.
We have invested in this great maths resource for the school and are assured that our pupils have fun learning their times tables.
Please click the picture above to Login.
Spelling Shed
A whole-school spelling scheme, giving 100% coverage of the National Curriculum.
The ability to create unlimited custom lists and search for others' lists within the platform.
A tablet and mobile game for students to use to practise spelling.
An online game, which gives access to our platform on all current desktop, laptop, tablet and mobile devices.
A teacher hub, which allows simple management of student records, teachers and classes.
The ability to set and monitor homework assignments for e.g. weekly spelling lists.
Whole-class Hive games that allow all pupils to play alongside each other as an alternative for a weekly spelling test.
It can be used as a complete whole-school spelling solution. Our scheme gives weekly lists and activities, assignments provide targeted practice through our app / online game and Hive games provide a weekly whole-class spelling test.
Alternatively, Spelling Shed can be used to supplement other spelling schemes by using our resources for prescribed objectives and / or our game for practice and monitoring.
Click on the picture to follow the login link.